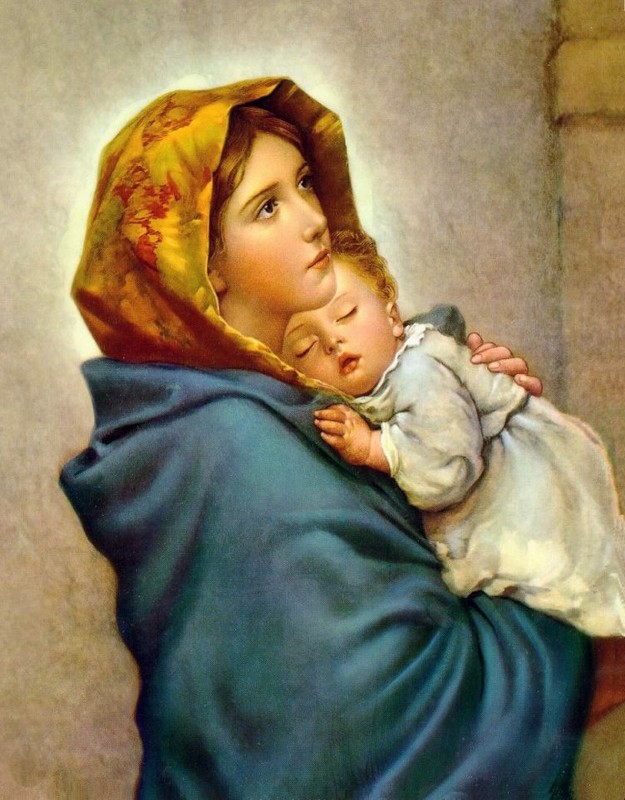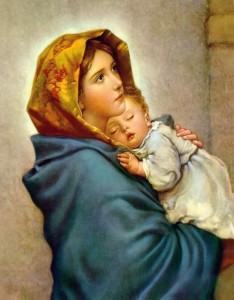 My God, tenderly asleep  between my arms
My child cuddled up against my thumping heart,
I worship in my hands and dandle amazed,
The marvel, o God, that you gave me.
(…)
What could I give you back, me on whom fell
Your Grace ? O God, I smile to myself
For I also had, poor and limited as I am,
I had a grace and gave it to You.
(free translation from Marie-Noël's poem)