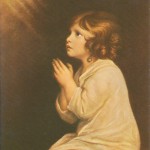 The mystery of the Church and her missionary dimension are also revealed in the liturgical context of the Epiphany. (…)

The Church is holy, but made up of men and women with their limitations and errors. It is Christ, Christ alone, who in giving us the Holy Spirit is able to transform our misery and constantly renew us. He is the light of the peoples, the lumen gentium, who has chosen to illumine the world through his Church (cf. Lumen Gentium, n. 1). Pope Benedict Homily Epiphany 2006 
Come, Holy Spirit, Creator blest,
(…)
Kindle our sense from above,
and make our hearts o'erflow with love;
with patience firm and virtue high
the weakness of our flesh supply.