Monthly Archives:
January 2014
Like Christ himself, the Church is not only the instrument of unity, but also its efficacious sign. And the Virgin Mary, the Mother of Christ and of the Church, is the Mother of that mystery of unity which Christ and the Church inseparably signify and build up, in the world and throughout history.( Homily of the Holy Father  Benedictus XVI Ephesus Wednesday, 29 November 2006 )
Rejoice, you who conducts the opposites of unity.
Rejoice, you who has woven maidenhood into motherhood.
Rejoice, you through whom transgression is annulled.
Rejoice, you through whom Paradise is open.
Rejoice, Key of the Kingdom of Christ.
Rejoice, Hope of eternal blessings.
Rejoice, O Bride Ever-Virgin
Christ calls all his disciples to unity. (…) All together, they are invited by the ever fresh power of the Gospel to acknowledge with sincere and total objectivity the mistakes made and the contingent factors at work at the origins of their deplorable divisions. What is needed is a calm, clear-sighted and truthful vision of things, a vision enlivened by divine mercy and capable of freeing people's minds and of inspiring in everyone a renewed willingness, precisely with a view to proclaiming the Gospel to the men and women of every people and nation.( John Paul II – Ut unum sint - May 25th 1995)
As you may know, we are now chaplains of two Monasteries of Bethléhem in the Alps. The liturgy of the monasteries of Bethléhem draws from the sources  of the  Roman Catholic (Western) and Eastern Orthodox (Byzantine) Churches. We are thus particularly sensitive about this aspect of the ecumenism about which John-Paul II spoke by saying: " the Church has to breathe with its two lungs! " *UUS, n°54 )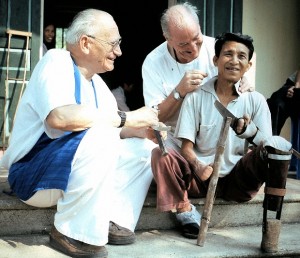 One who took his baptism seriously! The Poor evangelize us.
( Conclusion of our Mission in VN in 1992)
The day before our departure, as we were shaking the stumps of our brothers and our sisters Lepers, we had nothing else to tell them as a farewell sign than " THANK YOU! ".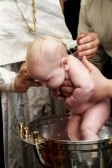 On Sunday January 12 th, we'll be celebrating the Baptism of Jesus  : this is a good opportunity for us to question ourselves about the meaning of our Baptism – in our personal life – . Let's listen to Pope Francis :
"Our taking part in the Church is not an exterior or formal fact, it is not filling out a form they give us; it is an interior and vital act; one does not belong to the Church as one belongs to a society, to a party or to any other organization. The bond is vital, like the bond you have with your mother, because, as St Augustine says, "The Church is truly the mother of Christians" (…) am I grateful to the Church for generating me in the faith through Baptism? How many Christians remember the date of their Baptism? I would like to ask you here, but each of you respond in you heart: how many of you remember the date of your Baptism? A few people raise their hands, but many others do not remember! (…) but don't forget your homework: go find the date of your Baptism, carry it in your heart and celebrate it." (Pope Francis ANGELUS 11.09.2013)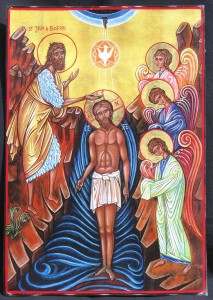 Then Jesus came from Galilee to the Jordan to be baptized by John. 14 But John tried to deter him, saying, "I need to be baptized by you, and you come to me?"
Jesus replied, "Let it be so now; it is proper for us to do this to fulfill all righteousness." Then John consented.
As soon as Jesus was baptized, he went up out of the water. At that moment heaven was opened, and he saw the Spirit of God descending like a dove and alighting on him. 17 And a voice from heaven said,
"This is my Son, whom I love; with him I am well pleased." (Matthew 3:13-17)

"Now I have joy in my pain because of you, and in my flesh I undergo whatever is still needed to make the sorrows of Christ complete, for the salvation of his body, the church" (St. Paul – Colossians 1:24)
We first met VÉRONIQUE in 1970 : she was a very badly affected leper. She was a convert and lived a life of extraordinary union to God.
She was blind and her face was distorted, her fingers were curled up and she had "elephant feet"
One night, she confided us a prayer of which here is a quotation …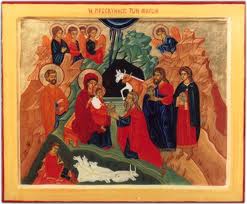 Having sighted the divinely-moving star, the Magi followed its radiance; and holding it as a lamp, by it they sought a powerful King; and having reached the Unreachable One, they rejoiced, shouting to Him: Alleluia!
The sons of the Chaldees saw in the hands of the Virgin Him Who with His hand made man. And knowing Him to be the Master, even though He had taken the form of a servant, they hastened to serve Him with gifts, and to cry to Her Who is blessed:
Rejoice, Mother of the Unsetting Star:
Rejoice, dawn of the mystic day!
Rejoice, Thou Who didst extinguish the furnace of error:
Rejoice, Thou Who didst enlighten the initiates of the Trinity!
Rejoice, unwedded Bride !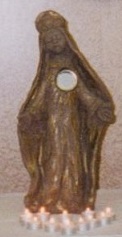 She (Mary)  teaches us to be a "manifestation" (=Epiphany) of the Lord, opening our hearts to the power of grace and faithfully abiding by the words of her Son, light of the world and the ultimate end of history. (Pope Benedict XVI – Homilia Epiphany 2006)
Mary, Immaculate Conception, our Mother, Spouse of the Holy Spirit
Through whom the Father gave His Son to the World,
Living Gate of Heaven through which grace and glory come into our Flesh,
Holy place where Earth and Heaven meet
Here's our desire to be in keeping with our vocation as God's children.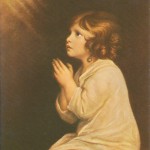 The mystery of the Church and her missionary dimension are also revealed in the liturgical context of the Epiphany. (…)

The Church is holy, but made up of men and women with their limitations and errors. It is Christ, Christ alone, who in giving us the Holy Spirit is able to transform our misery and constantly renew us. He is the light of the peoples, the lumen gentium, who has chosen to illumine the world through his Church (cf. Lumen Gentium, n. 1). Pope Benedict Homily Epiphany 2006 
Come, Holy Spirit, Creator blest,
(…)
Kindle our sense from above,
and make our hearts o'erflow with love;
with patience firm and virtue high
the weakness of our flesh supply.