Monthly Archives:
December 2013
The Blessed Virgin Mary, Mother of God in the mystery of Christ and the Church

Wishing in His supreme goodness and wisdom to effect the redemption of the world, "when the fullness of time came, God sent His Son, born of a woman…that we might receive the adoption of sons".(283) "He for us men, and for our salvation, came down from heaven, and was incarnate by the Holy Spirit from the Virgin Mary."  This divine mystery of salvation is revealed to us and continued in the Church, which the Lord established as His body. Joined to Christ the Head and in the unity of fellowship with all His saints, the faithful must in the first place reverence the memory "of the glorious ever Virgin Mary, Mother of our God and Lord Jesus Christ.( VATICAN II – N. 52)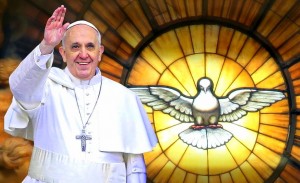 The WORLD DAY OF PEACE is a feast day of the Roman Catholic Church dedicated to peace, held on 1 January, on the Solemnity of Mary, Mother of God.  It was introduced in 1967 by Pope Paul VI.The day was first observed on 1 January 1968.
FRATERNITY, THE FOUNDATION AND PATHWAY TO PEACE : MESSAGE OF HIS HOLINESS FRANCIS
In this, my first Message for the World Day of Peace, I wish to offer to everyone, individuals and peoples, my best wishes for a life filled with joy and hope. In the heart of every man and woman is the desire for a full life, including that irrepressible longing for fraternity which draws us to fellowship with others and enables us to see them not as enemies or rivals, but as brothers and sisters to be accepted and embraced. (continue reading)
Mary, Immaculate Conception, our Mother, Spouse of the Holy Spirit
Through whom the Father gave His Son to the World,
Living Gate of Heaven through which grace and glory come into our Flesh,
Holy place where Earth and Heaven meet
Here's our desire to be in keeping with our vocation as God's children.
Teach us to hear the voices of Jesus and of the Father who speak to us in the depths of our souls and to live our lives in accordance with the trend and the inspiration of their divine influence.
May our whole being receive from you its accomplished form.
In your hands, may we become obedient actors with whom you will be able to fulfil your Mission of Immaculate, help you  dispel the domination of Satan's evil and make of all men a people of Saints animated by the Holy Spirit,  the boundless Body of your Son, ô loving Mother of the Church, Mother of  the Shepherds and of the Faithful, standing by the human multitude in the Glory of your Assumption. We abandon and dedicate ourselves to you.
Be our inspiring force and the House we inhabit.
Everything through you, everything with you, everything in you, everything for you,
O Mary quite dedicated to the Lord, may God our Father's Reign and eternal tenderness
be therefore established for ever on  humanity and the whole creation. Amen !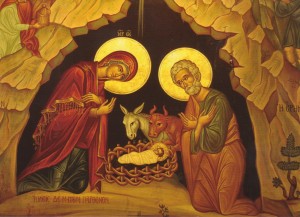 "Christmas celebrations are often full of sound. It would be good for us to make room for silence, to hear the voice of Love."

Pope Francis – tweet 23.12.2013
That's what Christmas night brings us. When we see a God who falls for our smallness, who makes himself mere tenderness to fondle us even better, a God who is all gentleness, all close relationship, we have no other thing to do than to open our hearts and say, Lord if you did so help us, give us the grace of tenderness in the painful situations of life, give me the grace of close neighbourness to every human being in need, give me the grace of meekness whatever conflict I might be confronted to.
Cardinal Bergoglio – Buenos Aires, December 24, 2004.
HAPPY and HOLY CHRISTMAS to everyone !
from Fathers Raymond & Pierre Jaccard.

Come, Holy Spirit, Creator blest,
and in our souls take up Thy rest;
come with Thy grace and heavenly aid
to fill the hearts which Thou hast made.
O comforter, to Thee we cry,
O heavenly gift of  God Most High,
O fount of life and fire of love,
and sweet anointing from above.
(…)
Kindle our sense from above,
and make our hearts o'erflow with love;
with patience firm and virtue high
the weakness of our flesh supply.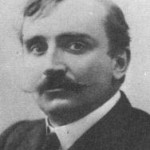 TWO CHRISTMAS "FIORETTI "
On Christmas Day, 1886  Paul Claudel, was overflowed by complete and sudden conversion, as he had just entered Notre Dame de Paris  …
And little Thérèse de l'Enfant Jesus  tells us how SHE – too -was converted  on that same day   : "A miracle on a small scale was needed to give me strength of character all at once, and God worked this long-desired miracle on Christmas Day, 1886..(…)